Your Mission this week -
should you choose to accept
- is

identify

potential pet behavior problems that

could

lead to pet neglect, abuse,

and abandonment. Ask pet parents two questions with EVERY visit.

1. "Is there anything your pet

s do

at home that you wish they didn't do

like

house

soil

ing,

destruction,

showing

aggression or fear, or act

ing

unruly?"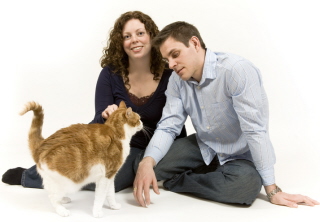 2. "Where do your family pets sleep?"

The majority of pets surrendered to shelters do not live in the home. Instead, they had been banished to a garage, yard, or the streets.
Indoor pets tend to be more eager to learn and receive better veterinary care.
The most common reason pets don't live indoors is unwanted behaviors that the pet parent does not know how to change or modify.
If the pet parent has minor concerns, say, "Good news! Included in your visit is our new Pet Behavior Education that arrives by email at home."
Then enroll them in the appropriate ECourse (Positive Cat Parenting®, Positive Dog Parenting®, Error-Free Puppy Raising© Tips, Error-Free Kitten Raising© Tips). The ECourse is not just for people with problem pets. Pet lovers who want to understand and communicate better with their pets will also enjoy it.