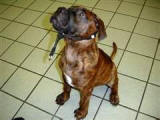 Pet Behavior History Analysis
Step One: The attending veterinarian calls in the info. or faxes in a "Request for a Pet Behavior History Analysis" form. If Pet Parent calls we will call the attending veterinarian for approval and recent lab work. Veterinarians click here for Fax Request Form
Step Two: Animal Behavior Network contacts the client to explain and offer the service.
Step Three: The enrolled client completes an extensive pet behavior history at home using the online PetEthogram™.
Step Four: The behavior history is analyzed by a Veterinary Behavior Consultant (Dr. Tripp or Associate)
Step Five: A report is emailed or faxed to the client and the attending veterinarian.
Step Six: The client will be presented with options, 90 % include a customized Behavior Modification Program to be carried out step-by-step with their consultant to help assure client ease and success.
Step Seven: The client books a follow-up extended appointment with the attending veterinarian to discuss any medical recommendations.

The Pet Behavior History Analysis also provides your client with one year of on-line pet behavior education (weekly email lessons) with links to online library topics, self study programs, and video education.
Ongoing encouragement and education for clients on pet behavior modification is key!

Other Veterinary Support Services

Veterinary Member Program: Participating veterinary practices learn how to implement behavior services in the practice and catch the "Third Wave" of kinder, gentler veterinary experiences for pets.
Catch the "Third Wave in the Veterinary Profession."
1st Wave = Veterinary Centered (Scientific Method)
2nd Wave = Client-Centered (Client Service and Preventive Care)
3rd Wave = Pet-Centered Practice (Pet's Perception of Visit)
In the Third Wave practice, the focus is on how the pets perceive their visit and care. The veterinary team uses distraction and medical strategies to prevent both physical and emotional pain. The clients bring in hungry pets and treats.
The result? Pets are less fearful, less stressed, happier and more cooperative patients. Clients are more likely to return (and more often) when pets seem to enjoy the visit (or, at least, are not terrorized).
The Animal Behavior Network support of your veterinary practice helps transform your hospital into a Pet-Centered Practice and Behavior Center.
You gain a community-wide reputation as the The Puppy Place, as the The Cookie Place, as a happy visit for pets!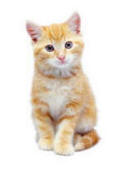 Puppies and dogs begin to drag pet parents IN - not out - of your veterinary practice front door.
RELAX - 100% Satisfaction Guarantee
If not fully satisfied within 30 Days, the

Animal Behavior Network

offers a full refund.