Enrolling Pet Parents in ECourses™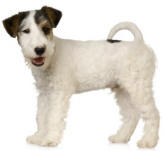 Imagine the goodwill of having Positive Pet Parenting™ ECourses from your location arrive in the home email of pet parents, volunteers and pet professional team.
Pet Parenting ECourses help pet parents and pet professionals better understand household pet behavior and learn gentle, proven methods to teaching good behavior.

Pet parents and pet professionals learn a team approach for providing kinder, gentler experiences for pets in the veterinary hospital, kennel, shelter, and home settings. The gentle, proven pet behavior training methods can also be used in grooming and training locations!

Read - Why Add Behavior Services and Education?
Read - Kinder, Gentler Veterinary Visits
Feeling overwhelmed? Getting behind on your email? No problem. We can stop and start your program ELessons any time. Contact us!
---
Preventing Pet Behavior Problems - The Steps

Date

Read, CEW Instructions to learn how to use the Client Entry Wizard (CEW) to enroll people in Pet Parenting ECourses. If needed, read the FAQ.

Enroll yourself in a

Positive Pet Parenting

ECourse

using the Client Entry Wizard

.

Only one pet per email address. For second pet ECourse, use a second email

.

Team may choose a "pretend" puppy or kitten to learn about proven, gentle methods that prevent problems and teach good behavior.
Use Print Friendly button to print, Contact Information Collection Form. Photocopy and place a week's worth of forms in every exam room and at front desk to collect client enrollment info. Designate who collects forms and enrolls clients daily (end of day closing or other strategy). Goal = EVERY puppy and kitten enrolled the same day as their visit.
After team members are enrolled, begin enrolling pet parents who visit your location. Pet Parent Flyer Send home to Introduce

new pet behavior education and services.

Offer the free pet behavior education with a visit to your location. Add scripts to your phone messages on hold. Sample scripts