Need Help?
Call 1-800-372-3706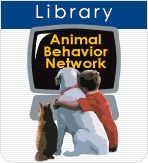 Help is at your fingertips by library, email and phone.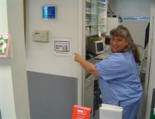 Pet Behavior question?
An ECourses will help!
Lobby Poster

Demonstrate lure-reward methods to teach sit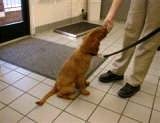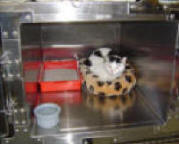 Comfy Cat Boarding
- Becoming a Pet-Centered Location -
Client Entry Wizard (CEW) Instructions
Go to www.AnimalBehavior.Net (hopefully in your Favorites)

Click on Member Login button at top or left

Put in your Username and Password,

Check Remember My Login (if not already done).

Go to Library (if not there) using Library Icon on a Logged In page (not Home Page)

Select (click on) the Client Entry Wizard button at top or on the left.

Using your mouse, Right Click, and then Left Click on Create Shortcut

Left Click on Yes - in the box, "Do you want to put a shortcut to this website on your desktop....)

Go to your Desktop and find the Shortcut. Right Click on the Shortcut and select Rename. Rename shortcut ABN CEW. If you want to select a new icon then, Right Click on the Shortcut, Left Click on Properties, Left Click on Change Icon. Then Left Click on Browse. Choose View Details or Thumbnails to select Icon.

Begin enrolling your team (Use Next button until done, then PRINT All),

Then SUBMIT

Congratulations! That's all there is to it! We take it from here.
Collect Client Information for Daily Enrollment (or put directly in Computer at Check-In)
HELPFUL TIPS:
Set Goals: 1. Enroll team members, 2. Enroll all puppies and kittens, 3. Enroll any client who expresses a concern or interest in their pet's behavior.