---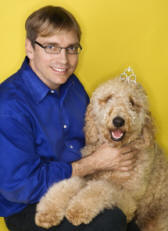 Become a Pet-Centered Practice
and Pet Behavior Education Center

When your clients ask your staff a question about pet behavior, how does your staff respond?
You may have implemented written protocols for how your staff responds to preventive medicine questions but what about answering pet behavior questions?
When you standardize staff communications, you protect your clients and your practice from potential harm.
The Animal Behavior Network allows you to immediately implement standardized pet behavior recommendations to clients.
The monthly investment I make in the Animal Behavior Network is the best thing I do compared to everything else I do in my practice. - Dr. Lauren Keating, Natural Bridge Animal Hospital, Virginia -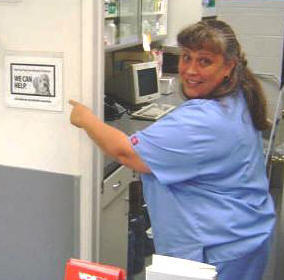 How? You partner with
The Animal Behavior Network.
1. Your practice receives a copy of Dr. Rolan Tripp's Pet Perception Management™ Manual to look through on breaks as a quick look up guide and learning resource.
2. Instead of trying to answer pet behavior questions "on floor", you "hand off" questions to The Network. Quick answers to pet behavior questions rarely help and lower the veterinary team credibility.
The Network gives clients the "big picture" and the repetition they need to learn new insights and gentle, proven pet behavior training tips.
Decrease Staff Time (Expense) and Increase Services
Your staff and clients learn at home by receiving free ECourses (by email), customized with the practice name, person's name and pet's name with easy links to the Animal Behavior Network Online Library to get the answers they need to any puppy, kitten, dog or cat behavior question. The Online Library offers topics, videos, audio segments and online learning courses to accommodate all ages and learning styles.
From: animalbehavior.net

To: Deb Green
Subject: Are you finding everything in the ABN Library for Dobe?


Dear Deb Green,

I just wanted to check in - are you are pleased so far with the materials presented from Animal Behavior Network? Are you finding everything you need for Dobe? If you are having specific behavior concerns in your household and have not yet found a topic to help, please let me know!

I am the veterinary behavior technician supporting Castle Veterinary Practice.

Kristen
_____________________________

Veterinary Behavior Technician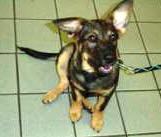 The Animal Behavior Network team supports your practice as your Behavior Affiliates. Your practice becomes an Education Center to keep pets with clients and clients in your practice. The ECourses you send clients builds loyalty and goodwill. Clients learn from the convenience of home, at their own pace, how to prevent and modify aggression, inappropriate elimination, separation anxiety, fears, obsessive compulsive behaviors, and general unruliness.
Quick and Easy
Enrolling your team and clients is quick and easy using the Client Entry Wizard. We recommend you enroll clients at the end of the day during closing procedures but some practices have clients enroll themselves on a laptop in the exam room.
Just ask any of our participating veterinarians nationwide. Call 1-800-372-3706 to request a list of DVM references. Call our DVMs yourself to learn how adding behavior education and services are building the practice and improving quality care. Start the veterinary behavior education for 30 days free of charge to see how it works. A veterinary behavior technician will be assigned to answer any questions and help you offer behavior education and services during your 30 day preview of the program.
Does your staff give clients behavior and training advice based on personal experience on what they've heard from a family member or friend, or seen on television? Yikes! You are liable for staff advice and recommendations.

When you enroll in the Animal Behavior Network, you immediately gain quality control and authorize your team to only share what's found on the Network.

A Network Veterinary Behavior Technicians is assigned to your practice to answer staff and client behavior questions by email and phone.
8 More Reasons to Participate in The Network
1. Pet parents do not think they need this education but when they receive it from your practice (as a perk - complimentary), you gain goodwill, better clients and happier, better behaved patients.
2. It's nearly impossible to charge enough for giving behavior advice. There just isn't enough time to educate clients effectively in an exam room in most practices. However, every client and team member can benefit from learning up-to-date gentle methods for modifying pet behaviors through ECourses.
3. Network ECourses remind pet parents to bring fasted, hungry pets to your practice, and offers other suggestions to pet parents on how to create positive pet perceptions of the veterinary visit. Read, Creating a Kinder, Gentler Veterinary Visit.

4. Veterinary practices nationwide are now meeting American Animal

Hospital Association (AAHA) and AAFP (American Association or Feline Practitioners) Behavior Standards, through AnimalBehavior.Net education and services.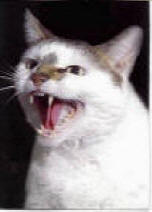 5. Veterinary teams, Pet Professionals and Pet Parents learn from Network Courses how to create stress-free veterinary visits for family pets. You improve an often ignored but very important part of your practice - how the pet perceives the visit.

6. Customized in-home behavior modification programs are available to your clients following a Pet Behavior History Analysis.
7. An Analysis gives pet parents and veterinarians probable causes for unwanted pet behaviors plus a prognosis for improvement if pet parent chooses to proceed with veterinary behavior treatment combined with behavior modification and education from The Network.
8. For veterinarians facing difficult pet behavior cases, The Animal Behavior Network becomes an extension of your practice, providing the support you need with behavioral treatment plans and medications.
Board Certified Veterinary Behaviorists are available as needed. A board certified veterinary behaviorist, or in some cases an affiliate with a PhD in behavior is available to review difficult behavior cases.