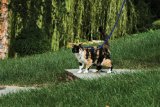 Cat Harnesses - Petsafe Come With Me Kitty Harness and Bungee Leash

Design provides safe control and prevents cat slipping out of harness. This can be an important early kitten socialization and training tool. Results improve when part of a comprehensive behavior modification program using gentle, proven methods.
Always ask your pet's trusted veterinarian,
first, if they carry these products because they can demonstrate proper use. If your veterinarian does not supply behavior products, click on images or links for easy, online shopping.

Our Favorite Feline Odor Eliminator!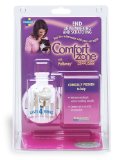 Comfort Zone with Feliway 2-Pack Cat Diffusers

for the happiness and well-being of your cat.



Feliway comforts cats in stressful or new environments. Use during your behavior modification program to lower stress and raise learning. Non-toxic formula is odorless to humans
Nina Ottosson Puzzle Toys

Fling-ama-String

Innovative cat toy continuously flings a long, colorful string in your choice of two speeds It's like having a purrsonal trainer for your cat. This tantalizing toy entices even the laziest of cats and improves paw-eye coordination. Winner of Cat Fancy's Editor's Choice Award and Backer Show's Best New Product Challenge your cat to catch the constantly moving string on this award-winning, battery-operated cat toy. Easily hangs on any standard doorknob with included metal S-hook hanger.
Pill Pockets - The no fuss way to give medications!!!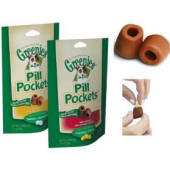 A proven solution to your pill-giving problem. These nutritious treats contain a built-in pocket, perfect for hiding a pill or supplement. Plus, dogs love the taste so much that they won't even notice there's medicine inside! Pill Pockets treats come in convenient sizes to match your pill size. Large fits most capsules and small fits most tablets. Available in Chicken, beef, and peanut butter flavors.
Hypoallergenic option available

Greenies 36 oz Value Size, 60 Count
- Who says cats don't like to chew!!!
Dental treats shaped like bones.
A great rawhide alternative!
Heavier than regular rawhide

No harmful chemicals or bleaching

Nutritious and filled with flavor

Perfect for the power chewer.
Pet Greens - Create an Indoor Garden


Bring the great outdoors inside for cats. CatGrass Plus satisfies a cat's urge to eat fresh vegetation and preserves precious houseplants. Our unique formula requires watering only once, and grows straight from the container. CatGras Plus helps a cat's natural digestive system and also acts as a hairball remedy. CatGrass Plus has a 98% germination rate so cats can start enjoying healthy, vibrant grass in just one week.
Upside down Carpet Runner
type Mats

Train cats without emotionally and physically harmful alarms or electricity. The raised plastic bumps repel most pets. Product uses avoidance training method to teach your pet to avoid surfaces that are off-limits
without avoiding you.

See Video of this and related products
Stop Furniture Scratching with Sticky Paws


Double-sided strips apply easily to furniture, countertops, drapes, stereo speakers - just about anywhere your cat scratches. Cats dislike the tacky feel and learn to avoid treated areas. Clear strips stay in place for weeks, yet remove easily. Discreet and safe for cats and fabric.

Phase out unwanted scratching as you teach Positive Scratching.
Pawz Away
and Sofa Scram
Safe and effective training aid for pets who require a different deterrent than the carpet runner type. This product offers
consistent training at the problem location. Static sensations generated by touch are significant enough to make the location undesirable. Couch becomes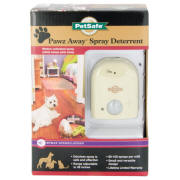 aversive not the pet parent!

or try...

PetSafe Pawz Away Spray Deterrent

For Cats and Dogs!
PetSafe Pawz Away Spray Deterrent monitors for movement up to 3 feet away. When your pet is detected, the unit sends a quick, safe spray that startles your pet. Your pet quickly learns to avoid areas that are off-limits.