Need Help?
Call 1-800-372-3706
to speak to a Veterinary Behavior Technician

Behavior Help Email


Recommend the
Pet Behavior History Analysis to your client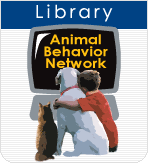 Help is at your fingertips by library, email and phone!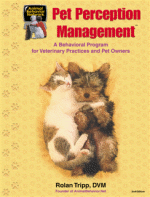 Team Education Tracking Sheets
Becoming a Pet-Centered® Practice ECourse
Offering a Free Behavior Seminar
- ELesson 19
Your Mission this month - should you choose to accept - is to offer a Free Community Pet Behavior Seminar to increase your visibility as Pet-Centered Profesionals and Behavior Center.
Most local newspapers will accept and publish press releases sent by email or fax for events that interest and benefit the community.
Consider a catchy title such as, "How to Raise an Ideal Dog" or "Learn How to Talk Dog" or anything else your creative minds want to call it. The key is to test what "headline" generates the most calls and greatest attendance at these events.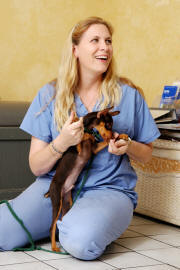 Make sure to add, "space limited - must call for a reservation." This gives you the opportunity to collect names and phone numbers to make reminder calls the day of the seminar.
Don't have chairs? Consider stacking 3 bags of dog food as seats in rows or buy cheap, stackable plastic chairs.
Questions? Need Help? Call or Email me today!
---
---
* Word document - may be slower in loading...