---
Are you training pets or people?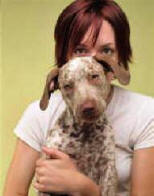 As a pet professional, it is hard to charge for all the time and materials you invest in answering questions and giving explanations about pet behaviors. Professional participation helps you build loyalty to your business.
Participation in the network
saves you time and material costs.
Clients look up answers to their questions in an online library of behavior topics. The "self-help" library gives your clients the repetition needed for learning and ability to implement that learning.
A Veterinary Behavior Technician is available by email to help your clients find useful education in the online library.

People need to hear, see, and experience information many times before new concepts integrate into consistent actions.
The Network builds your business success by giving you happy, returning, successful clients.
From: A Vet Member veterinary technician teaching puppy classes
To: Tara Lang
Subject: re: Comments about Pet Members
...She is a really nice lady! They gave me a thank you card at the puppy graduation class:) I'll tell you though...I am REALLY glad I signed them up...she is one of those that will keep you forever after class asking questions and the email lessons really helped her!
Kristen

Positive Pet Parenting™ weekly emails come branded to your business name and logo, to help distinguish your services from your competitors, and build client loyalty to your services
Professional Behavior Courses

Positive Pet Parenting™

EL

essons sent weekly to your clients with your business contact info. in the email banners.

Easy links to online behavior library topics, videos, and self-study programs.

Pet parents can create their own pet behavioral profile using the online PetEthogram™
Added education and services help your clients better understand and comply with your recommendations on how resolve basic pet behavior and training challenges.
Positive Pet Parenting™ lessons arrive in fun, easy-to-learn, engaging formats with cartoons. Families learn how to create the best possible relationships possible with their pets.
Weekly email lessons give pet behavior insights that everyone needs to become positive, effective pet parents™.
Pet parents appreciate more pet behavior education. And, for professional members, your information is at your client's fingertips in the weekly email banners.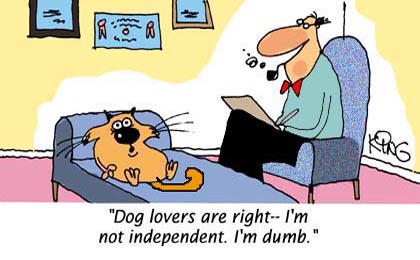 For more challenging cases, ask about a Pet Behavior History Analysis coordinated with the pet's veterinarian. Dr. Tripp that gives you and your clients a comprehensive pet behavior history, analysis of probable causes for unwanted behaviors, prognosis for improvement, and a recommended behavioral treatment plan. Reports are sent to you, your client and the pet's veterinarian.
Step 1 - Recommend the Analysis to your client.
Step 2 - Call or fax client information (and your information) to 1-800-372-3706
Step 3 - Out team calls your client to explain and offer the service.
Step 4 - If the client agrees, our Veterinary Behavior Consultant coordinates with the pet's veterinarian on any indicated medical tests or treatments.
Step 5 - You provide "hands-on" support at your regular fees.

The Network supports pet parents, pet professionals and veterinarians by supporting their pet and parent parent success.