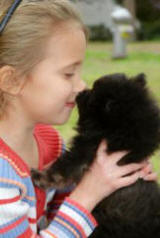 Your
Mission
this month -
should you choose to accept
- is to start promoting new behavior services! You may find it easier to create materials based on samples.

It's funny how difficult it can be to make new services visible to clients. Signs alone just don't do it. Instead,

your team needs to make an

effort to talk with clients about new services. Your clients will be grateful to have more options and help available.


If you have questions please feel free to call
1-800-372-3706
or
email
(Behavior Help Email - left column at top).
Questions? Need Help? Call or Email me today!