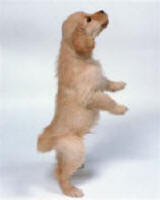 Getting Organized
Congratulations on your desire and diligence to transform your location into a better place for pets and people!
If your location does not have one or more ABCs (Animal Behavior Coordinators), then a manager or team member who wants to exercise leadership skills can set up the behavior program files.
The other option is for Team Members to set up their own folders and print the Checklists they are using and completing. Completed Checklists are kept in the team member file for review. Are you paperless? No problem. Set up folders on your Admin. computer.
---
Getting Organized - Filing System

Date Completed
Print a Master Copy of the Contact Information Collection Form. Mark back with yellow highlighter - MASTER COPY. Keep in a file folder that everyone can easily find. Name the folder,

"Prevention

MASTER"

Print

a

Master Copy of the Request

a Pet Behavior History Analysis

.

Mark back with yellow highlighter - MASTER COPY.

Keep in a folder called,

"Correction

MASTER

"

that everyone can easily

find and

use

.

Name any customized document the same as the original AnimalBehavior.Net page ("Save As" ) This strategy makes it easier to find the original page and benefit from ongoing Network improvements and updates.

Set up folders for web pages you plan to frequently photocopy or review.

On a designated computer, create a

file f

older named,

"

Animal Behavior Network

" under the

My Documents

folder. Use this folder

to save pages you want to print often or if you choose to "customize" with your information (Be sure to keep Copyright info. on all documents.)