Confirmation ELesson 1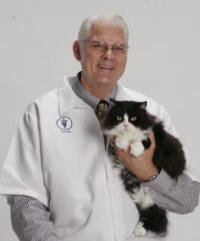 Thank you for your trust in the Animal Behavior Network to deliver pet behavior education and services to your team and pet parents. Your ELessons will guide you step by step on how to become Pet-Centered Professionals.
Network participants share a common goal to improve relationships between people and pets and provide kinder, gentler veterinary care.

Puppies and kittens can learn to love coming to your location. You will learn how to protect pets from emotional and physical pain and fear during routine care and how to become the "Cookie Place" in your patients' and clients' eyes.

ALL TEAM ORIENTATION: FORWARD these emails (ELessons) to every Team Member at your location. Review ELesson progress in staff meetings.
---
Member Login

Your location has been assigned an Animal Behavior Network Member Login (Username and Password) in the left column of every ELesson.

__ Go to http://www.animalbehavior.net.
__ Select any Member Login button or click here.
__ Check "Remember My Login" on every computer..
__ Add the Login page to Favorites or Bookmark it on each computer.
__ Create a "Shortcut" on your desktop to the Client Entry Wizard and Pet Behavior History Analysis Request for a client contact.
__ Pat yourself on the back for completing Step One!

---
Congratulations on catching the "Third Wave" in the veterinary profession.

1st Wave: Accident and Illness Scientific Method Focus
2nd Wave: Added Preventive Care and Client Service
3rd Wave: Adds Pet-Centered® focus (how pets perceive the veterinary visit). Prevents veterinary phobia and pet behavior problems at home.