Introducing Susan Tripp, BA, MS
Author, Speaker, Business Owner, Practice Consultant
Syndicated Pet Behavior Columnist
Susan Tripp earned her California Life Teaching Credential from San Jose State University. Always an advocate for pets, as a SJSU Resident Director, Susan was able to change the housing department rules by adding her first cat, Toby, to her dormitory residence. Soon, a Resident Director dog, and a Floor Advisor rabbit were added. Susan likes to point out that her teaching credential is appropriately - K9 - kindergarten through ninth grade.
After a few years teaching in public schools, Susan taught for eight years at Hillbrook, a private school in Los Gatos, and began additional coursework in Early Childhood Education. She added her new puppy and Netherlands Dwarf rabbit to the pre-kindergarten classroom and curriculum, initiated a parent education class, authored a book, and began speaking at regional and state conferences. As an author and speaker, Susan was a guest on KABC television and radio, as well as others. She become the Program Director for a local cable program, People in Progress.
Interested in both human and pet behavior, Susan joined husband Rolan Tripp in their first pet-related business, TeleVet, Veterinary Telecommunications, in 1985. As Executive Director for TeleVet, Susan was instrumental in expanding the business to serve five Northern California Counties with veterinary referred clients for canine behavior and optimal health lectures by Dr. Rolan Tripp, and puppy socialization classes provided by seven top trainers in the area, supervised by trainer Steve Grunow (apprenticed under Dr. Ian Dunbar's Sirius Puppy Training, now working for Guide Dogs for the Blind).
Susan created the curriculum for the off-leash puppy socialization classes, off and on leash classes "puppy graduate" and "puppy honors" classes, all held in the WellPet (now Petco) stores. Class tuition included a series of booklets by Dr. Ian Dunbar, William Campbell, and audio cassettes by Dr. Dog, Dr. Dennis Fetko.
Susan and Rolan owned and managed the La Mirada Animal Hospital for ten years before selling to VCA. During those ten years, Susan developed new staff phase training, Animal Care Counselor Units and Certifications, implemented management by statistics, and helped Rolan transform their practice into "The Cookie Place" and "The Puppy Place!" by offering community seminars, a volunteer program, puppy kindergarten classes, daycare, deluxe boarding and gentle grooming. Susan taught the Puppy Kindergarten classes from 1991-1997. With innovative programs in place, the practice grew from 400K to 1.25 million in ten years. From there, Susan developed her consulting business, Putting Principles into Practice with her first client, Dr. Gary Burge, founder of National Pet Centers. Susan earned a Veterinary Economics Merit Award for an article published on client service in 1993.
Susan has attended lectures and workshops by leading trainers and behaviorists since 1986. In 1989, she joined the Tustin Study Group, now the Southern California Dog Trainers Forum, a Southern California network of trainers that met monthly to share cases and knowledge.
Susan was presented with the Los Angeles County Quality and Productivity Award for initiating a monthly Pet Adoptions cooperative with La Mirada Animal Hospital, L.A. County Animal Care and Control, and Petco. Susan selected hundreds of orphaned puppies and kittens over a period of five years and placed them into new homes with early behavior training and health care information.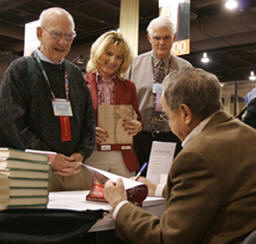 Susan is the primary author of Positive Pet Parenting™, Error-Free Puppy Raising™ Tips, Error-Free Kitten Raising Tips - all available as eCourses and eBooks.

In addition to writing and editing web content for AnimalBehavior.Net, Susan is a pet behavior columnist for Universal Syndicated Press through Pet Connection. She was also a contributing author to The Ultimate Cat Lover book by Dr. Marty Becker, released in 2008.
Susan founded Positive Pet Parenting Saves Lives™ 501 c3 provides free education with pet adoptions to give adopted shelter pets the best second chance in a new home.
Positive Pet Parenting eCourses are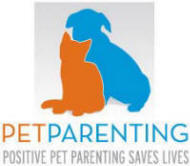 sent home with pet adoption to help prevent pet neglect, abuse, and surrender due to misunderstood pet behaviors. Program also provides free education to shelter volunteers and teams on kinder, gentler pet housing and handling. Positive Pet Parenting Saves Lives 501c3 is a charitable organization aimed at improving pet welfare, and improving relationships between people and family pets.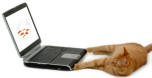 Help save pets from neglect, abuse, a life on the streets, surrender to shelters, and euthanasia. Sponsor your local shelter or Donate to help educate more pet parents with pet adoption.

Susan's passion is creating kinder, gentler experiences for pets in the veterinary practice, shelter and home setting by providing pet behavior education and services support. The goal of Positive Pet Parenting eCourses is to improve relationships between people and indoor pets by providing easy, gentle, proven pet behavior training methods.
From 2009 to present, Susan has been developing and supporting Pet behavior and training services offered by Hannah the Pet Society to help more Pets live the healthiest, longest, happiest lives possible in one loving home at an affordable and sustainable cost. Through the new, unique Hannah Model, more people can afford the love and joy of sharing their lives with Pets with the peace of mind that all veterinary and behavior care are covered 24/7 for one, fixed, low monthly fee.
In 2017, Susan and her Sheltie puppy Gavin began the Karen Prior Clicker Training Academy, followed by Agility Foundations and Sheep Herding classes. Susan has an interest and passion in learning the newest science especially as it pertains to pet welfare. She is an avid student and supporter of Karolina Westlund, an Swedish ethologist and online instructor. Susan believes in the importance of learning about each breed an individual pet. In the bible, David is chosen by God to lead His people partly due to his pure shepherd's heart. At that time, a shepherd's job was a humble one, giving sacrificially by living with their flock, protecting them with bravery against bears and wolves, leaving the group to retrieve a lost sheep, and leaving the sheep in the care of another shepherd when they needed to be gone. Susan's life with her family pets is inspired by this insight and it leads her to advocation for animal welfare. Her favorite author, James Herriott, so aptly put in the title of his 1975 book, All Creatures Great and Small, the Lord God Made Them All.