Need Help?
Call 1-800-372-3706
to speak to a Veterinary Behavior Technician
Paws to Speak!
Members Home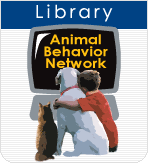 Help is at your fingertips by library, email and phone!


Foot and Beak Toys
Mentally stimulating your bird will not only help to alleviate boredom but also will provide an outlet for excess energy that may otherwise result in screaming and other inappropriate behaviors.

Always ask your
pet's trusted veterinarian
if they carry these products first so they can demonstrate proper use. If not, use these links for easy, online shopping.


Bird Kabob Bird Toy

The ultimate shredding toy for birds that's earth friendly. Toy is made of dried yucca pieces. Simply hang in cage and watch your bird go wild. Measures 7"L.
Pet Parenting Products
---
Helpful Tools to Encourage Good Behavior
Help support animal adoption! 50% of profits go to
Positive Pet Parenting Save Lives® 501c3
Click on image or title to purchase product
Prevent Boredom by choosing a foraging or puzzle type toy to provide the environmental enrichment all pets need!

Brightly colored bird toys entices your bird to climb, perch, chew, and play. Give your bird leg and beak exercise. Foraging bird toys engages your pet bird's natural instincts. Some have multiple skill levels - you can adjust the toy's degree of difficulty for your bird. Most are durable bird toys made from shatter-resistant polymers to withstand the toughest of birds. Some are brainteaser bird toys to challenge your bird to solve the puzzle before retrieving a treat. Your bird will learn multiple skills and cherish the rewards. When you use treats or pellets in the toys it helps to satisfy your bird's daily need to search for food.
Nature's Instinct Barrel of Fun Foraging Bird Toy
Let your bird observe you load the Barrel of Fun with food or treats and lock its chamber. He'll spend hours trying to solve the puzzle once he knows there's a hidden treat inside. For added foraging fun; hang several around your bird's environment, hide treats in one or more, and let the search begin. Watch as your bird's brilliance blossoms while he searches for food, just like he would in his natural environment. Made of tough polymer to resist chewing. Sized for conures to macaws.
Nature's Instinct Snack Rack Bird Foraging Toy
Hide fresh fruits, vegetables or treats behind the rings of the Snack Rack and observe as your bird spins and moves the rings up and down to reveal the food. When your bird turns the rings to just the right position, they slide up and down to conceal and reveal the top and bottom treat-filled chambers. At first, hide treats in the top chamber and conceal them with the rings. When the bottom ring is turned to just the right position, it drops to reveal the reward. Once your bird has it mastered, hide treats in the bottom chamber and conceal with the rings. Now, your bird must turn the top ring to the right position and RAISE the ring. You'll be amazed at your bird's brilliant ability to solve the puzzles. The Snack Rack is made of tough polymer to resist chewing. Sized for conures to macaws.
9" Polly Wanna Pinata Bird Toys
Bird's not only love to chew but need to chew. Chewing is an essential part of a birds good health! Features: Toys for birds who love to chew Fun chewing texture and shape Rainbow colors for visual excitement Non-toxic and biodegradable Provides hours of entertainment and exercise Ideal for medium to large size birds Choose from three styles: Donkey Pinata: Stuffed with fun bird treats including banana chips, papaya nuggets, pineapple tidbits and sweet raisins. Parrot or Pig Pinata: Features an opening that you can fill with your birds favorite treats and toys.