Need Help?
Call 1-800-372-3706
to speak to a Veterinary Behavior Technician

Meeting New People

Puppy Training - House Manners - Q&A




Did You Know?

According to statistics, indoor pets are also more likely to live longer, healthier, and happier lives!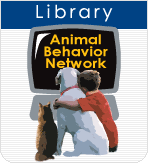 Help is at your fingertips by library, email and phone.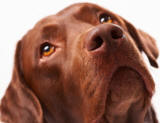 Click on Library Icon
to learn more
Do you want the closest relationship possible with your pet?

Believe it or not, where your pet sleeps will make a big difference in how your pet acts on a regular basis. Providing proper housing will make it easier to raise them to be the pet of your dreams for the next decade or two.


If your pet lives indoors with the family, they will be more eager to learn house rules and please the family. If your pet lives indoors, your family will become your pet's pack. This will make it easier for you to become a positive pet parent.


It's a good idea to set up house rules from day one.


Have you thought about whether or not you want your pet to sleep and shed on your furniture? If you don't want the adult pet to sleep on the couch, don't allow the young pet to do it. Consider reading the ABN Library article about close tethering to include your pet in family television watching time.

For some dogs, sleeping on the owner's bed gives the dog the wrong message about the dog's status in the family. A dog that is misbehaving should not be allowed on the owner's bed.

Does your pet need a separate bedroom?

If you really want to pamper your pet, consider providing a portable kennel. Kennels come with washable mats that fit inside. To make your pet's kennel even more of a bedroom delight, add washable, comfy bedding such as an old comforter, blanket or pillow.

How often should bedding be laundered?

Remember to wash your pet's bedding monthly, or before, if it becomes soiled or develops an odor. If you select an outdoor kennel, make sure it's weather and draft-proof. Place it in a warm, dry location, preferably raised off the ground. Your pet also needs access to shade and fresh, cool water.

If you provide a comfy bed for your pet indoors, you will have an easier time teaching your pet to stay off other comfy areas in the house, like couches and your bed!

Make your pet's kennel a favorite resting place!

If your pet could choose a kennel, it would be cozy and snug, in size; large enough for your pet to stand up, lay down, and turn around comfortably. Both dogs and cats are easily trained to accept and even LOVE their kennels. Place an extra comfy bed inside. Feed and give treats inside the kennel. Close the kennel door during feeding after your pet will go in and out of the kennel at will. Praise lavishly when you close the door. Add a special toy to the kennel and make it a play area. Practice going in and out of th

e car when your pet is securely in the kennel.
If your pet lives indoors with the family, your pet will be more eager to learn house rules and please the family.