Getting Started Week 40 - No Physical Punishment

The more time you invest in learning reliable information about normal canine behaviors and how canines learn new behaviors, the more joy you will share with your puppy. It's just that simple!

Have you ever studied a foreign language or tried to adapt to another culture? It takes time. Children do not become adults over night. Try to keep your expectations realistic and celebrate every little success!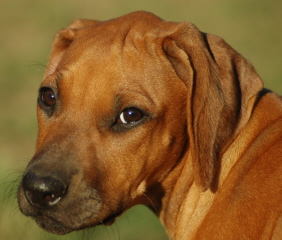 Never physically punish or cause your puppy emotional trauma or physical pain. It is so tempting to scold your puppy when you are feeling upset. However, your puppy is more likely to be confused by your scolding. If you escalate scolding to hitting your puppy, you only confuse your puppy more. Dogs don't hit other dogs. And, dogs live in the present moment. They cannot analyze the past. They must learn from immediate cause and effect. Your puppy needs you to be predictable to be able to relax and go with the program. It is hard for humans to be consistent so this takes conscious effort on your part.

Just like humans, anxiety can prevent canines from learning. That's why veterinarians now use behavior medicines to to lower anxiety during the behavior modification programs. Lowering anxiety allows the dog to learn faster.
---
Parenting Tips™ for your puppy
| | |
| --- | --- |
| Error Free Puppy Raising™ - Click on Library Icon below to learn more NOW: | |