Power Point Presentations Tips

It is recommended to PRINT THIS PAGE and have it available when first loading PowerPoint education.

It is not necessary to have a Microsoft PowerPoint viewer loaded on your personal computer to view this program.  It is optimally viewed with Microsoft Internet Explorer 6.0 or 7.0.

If your browser does not display the information to your satisfaction, please click on Contact Us on the left side of this page, and report exactly what happens when you try to view.

We are at your fingertips and ready to help!

After the program loads in your internet viewer, look for the following navigational tools, each with a description below, based on this sample slide.

OUTLINE BUTTON
(1)
In the lower left corner the box the "Outline" button lets you see the different slides in this presentation, and jump if desired.  This is useful if you have to leave the presentation, and pick up later at the slide you left off.  Click the "Outline" button to close this window unless you prefer to leave it open.  The second button, "detail" shows all the text on the slides.  Less detail is better for navigation, and when not using the outline, turn it off to allow the slide to become larger.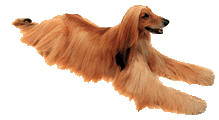 FORWARD AND BACKWARD
(2)
Next is a button, "Slide x of y"  where "x" is the number of the current slide, and "y" is the total number of slide.  From this view, you must press the << or >> button to go forward or backward as desired. 
PAUSE NARRATION
(3)
The little speaker icon is really a "pause" button to stop the narration, then pick it up again if desired at the same place.  To start the narration over from the beginning, back up one, then go forward to the present slide to start the narration over.
SLIDE SHOW (= Self Progressing Program)(4)
The "Slide Show" button removes all the navigation and simply shows the program as a continuous show in the full screen mode.  Stop at any time with your computer's "Escape" button.
DUPLICATE SOUND
ERROR
This indicates the narration is going on in BOTH the navigation format, and the Slide Show format.  Simply press "Escape" to get back to the navigation format, then pause the narration (click the little speaker icon) then return to the Slide Show format by clicking that button.
STOP
Use your browser button to stop the program, or just close the window.
If you have ANY other navigation trouble, use the "Contact Us" button on the upper left of this page.