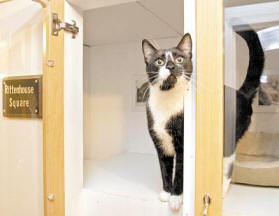 Raise a "tag-along" kitten that goes places with you. How?

First, introduce a kennel as a comfy safe place to hang out at home.

If the only time your kitten is in a kennel or rides in the car is when you go to the veterinary hospital for vaccinations, then your kitten is bound to fear and dislike kennels and riding in the car.


When your kitten chooses to rest in a kennel, then try carrying your kitten around the house in it, followed by praise and food.

When your kitten appears to feel safe in a moving kennel, introduce being in the car when your kitten is hungry. Put treats in the kennel and begin to take your kitten on short rides.

Create a positive perception of being in a kennel by making the kennel the place to find treats, toys and your affection.


Kitten Development

[1]: Early Socialization - 3 to 8 weeks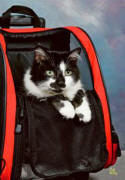 [1] AAFP. (2004). Feline Behavior Guidelines. Pg. 10.