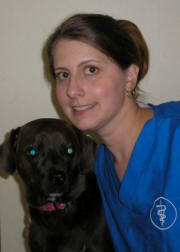 Gayle began providing support services for the Animal Behavior Network in 2008.
After receiving a business degree from the University of Connecticut, she realized her true passion was in caring for animals and so she returned to school. Gayle passed her boards as a Certified Veterinary Technician and graduated from Quinnipiac University in 1998 with a degree in Veterinary Technology.

Adopting her first rescue dog opened Gayle's awareness to new elements of dog behavior and so she started attending getting continuing education in behavior at veterinary conferences and seminars.
In 2005, as an employee of a veterinary practice. Gayle was responsible for developing client education for newly adopted dogs, puppies and kittens, as well as running puppy classes. With the goal of improved communication between people and pets and strengthening the human-animal bond, Gayle continues to pursue continuing education in this field.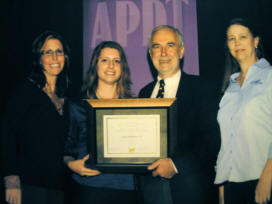 With Gayle's dedication to pet behavior and firm belief that veterinary technicians are the first line of defense for behavioral related issues, Gayle was presented with the Association of Pet Dog Trainers (APDT) Comfort Zone Award for "Veterinary Technician of the Year" in October of 2008.

Gayle is the CT State Representative for the Society of Veterinary Behavior Technicians (SVBT). She still works part time as a Certified Veterinary Technician, as well as interning as a dog training instructor. She shares her home with her rescued dog Nina, and several feline friends.
Meet the Veterinary Behavior Technicians (VBTs) supporting
Dr. Tripp's Behavior Practice and www.AnimalBehavior.Net