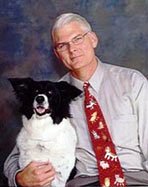 AnimalBehavior.Net (ABN) Family Members begin a new and exciting journey with family pets.

Enroll a family dog or cat in Positive Pet Parenting weekly email lessons. Lessons are graphic rich, "bite size" learning for busy people.

From the convenience of home, the whole family enjoys Positive Pet Parenting.
Learn about the new American Animal Hospital Association Behavior Standards, and stress-free veterinary visits.
AnimalBehavior.Net members learn to see the world through the eyes of their cats and dogs.
Learn how to prevent or solve the most common pet behavior complaints and have more fun with pets
Weekly emails give easy links to the online ABN Library of 1 - 3 page dog and cat behavior topics, videos and self-study power point presentations.