Getting Started - Calling all kittens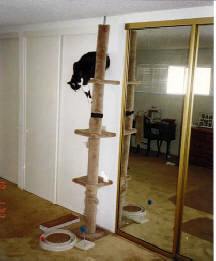 Teach your kitten to "come" when you call. Decide what word or phrase you want to use, and be consistent.

Before you call, place a tasty treat in front of the kitten's nose. As the kitten tries to eat it, walk backwards calling the kitten and keep the food just within reach. Praise the kitten for following the food, then release the food as a reward and praise.

Your kitten may not understand right away. Be patient and practice daily before meals. Use the same word, same tone of voice, and same body language each time.

Once your kitten has the idea, practice in many new locations. Kittens don't learn what words mean out of context unless you practice.