Need Help?
Call 1-800-372-3706
to speak to a Veterinary Behavior Technician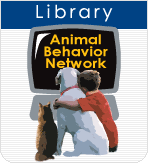 Help is at your fingertips by library, email,
and phone.
Learn more...
Famous Quote

Cats are smarter than dogs. You can't get eight cats to pull a sled through snow.

- Jeff Valdez -
"Helping you raise a fabulous feline friend for life."