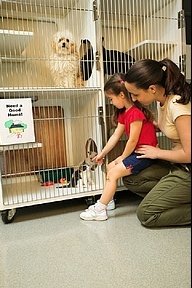 Getting Started - Behavior Medicine
Veterinarians treat behavioral problems, often referring their clients to behavioral specialist to help with the behavior modification and monitoring of the behavioral medicines. Not every behavior problem needs a medical work up and medical treatments.
The following behaviors are not typically an indication for a medical workup: aloof/independent, climbing curtains
excessive kneading and suckling, roaming up on counters.
The following behaviors do indicate a medical workup: aggressive (including biting), destructive to household,
excessive grooming, excessive vocalization, fearful, fighting, finicky, hissing, hyperactive, inappropriate elimination, obsessive compulsive (repetitive), destructive scratching, stalks owner.