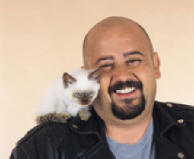 Getting Started - Interactive toys

Play the day away

Daily play builds healthy muscles and neurological connections. Create an enriched environment with different scratching surfaces and interesting objects to climb and explore. Feed your kitten premium dry food in food puzzles instead of bowls.

A common mistake people make with a cute little kitten is not imagining what it will be like when that kitten grows up to be a scratching, biting predator of human hands and feet.

Teach your kitten to pounce on toys not on you! Do NOT allow play biting or scratching on any human body part. Instead, play daily using interactive toys that allow your kitten to stalk pretend prey - crouch, chase, run, leap, and pounce on toys not you! Keeping your kitten active during the day will help your kitten sleep through the night.

Vary the games and toys. Allow your kitten to "win" the toy or a treat as a prize to keep the game real and fun.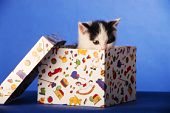 Kitten Development[1]: Early Socialization 3 to 8 weeks old

[1] AAFP. (2004). Feline Behavior Guidelines. Pg. 10.