Getting Started Week 51 - Challenging Pet Behaviors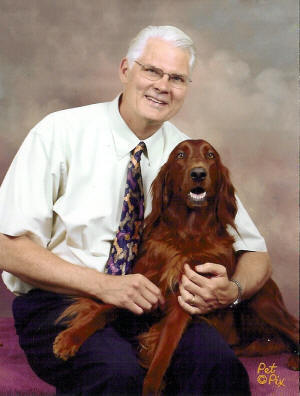 Imagine being in a different country, being put in a home by the government, being told that's where you were going to live and that you would be a low ranking member of the family who would need to learn the language to do what you were told. Imagine the stress! Some people would adapt better than others.

Learn about the unique needs and genetic tendencies of your dog's breed. It is important to feel compassion for canines who must continually adapt and learn to fit in with a human family.

Behavior problems may be the only symptoms of a serious disease or condition such as hypothyroidism, epilepsy, hydrocephalus, or metabolic dementia. Even minor conditions such as fleas, dermatitis, ear or bladder infections, dental pain, or allergies can contribute to your puppy's frustration and inability to settle or comply with your routine.

Your veterinarian can give your puppy a thorough medical evaluation that includes a physical exam, blood, urine, and fecal tests, and even radiographs to rule out internal causes of stress, pain and frustration.

If you are experiencing ANY frustration with your puppy, we are here to help! After ruling out physical problems, learn more about the causes of challenging behaviors by having your veterinarian call Dr. Rolan Tripp's Behavior Practice, at 1-800-372-3706 Ext. 82 to learn about the pet behavior history analysis of your puppy.
---
Parenting Tips™ for your puppy
| | |
| --- | --- |
| Error Free Puppy Raising™ - Click on Library Icon below to learn more: | |