Getting Started Week Ten - Develop a Praise Scale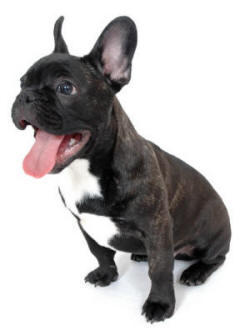 Just as you may be more motivated by $100 than $10, you need to discover what are low, medium and high value motivators for your puppy. For example, kibble may be low, a cheerio - medium, and freeze-dried liver - high value.
In addition to food rewards, you want to develop a verbal praise scale, scaling enthusiasm in low, medium, and high responses. If your puppy has been sitting for meals and greetings for quite a while, you still want to reinforce those good behaviors with a simple, "good dog," and an occasional jackpot treat.
However, if your puppy is learning something new or does something better than ever before, you want to give your puppy an A+ with your enthusiasm, "Whoo-hoo! Alright! You are SUCH a good dog!"
Always use a happy, high voice tone not a lower (growl-like) voice tone to give on clear message. Varying the value of food treats and verbal praise helps "shape" your pup's best responses to instruction and verbal cues. Your pup knows the difference!